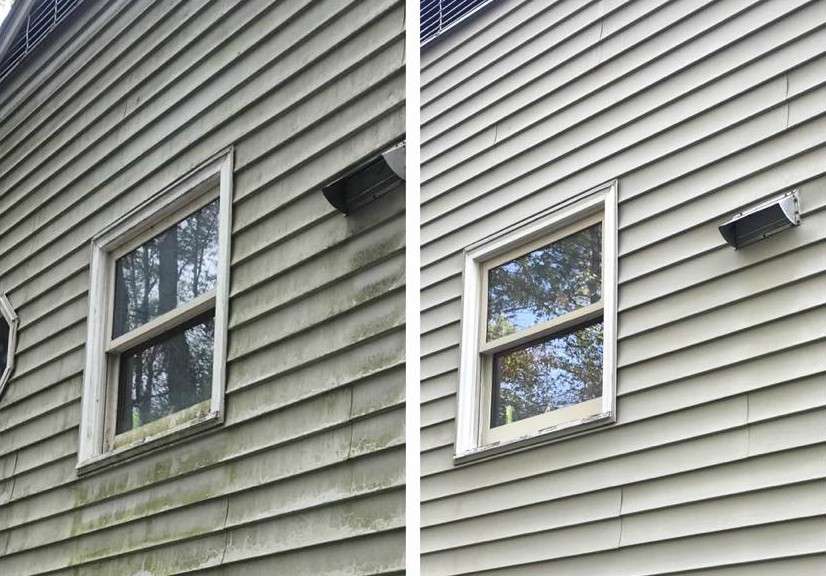 Is the exterior of your home losing its luster? Do you feel like the vibrant charm that once graced your property has gradually faded away under the assault of time and the elements? If so, you're not alone. Many homeowners in Quinton, VA, and the surrounding areas find themselves facing the challenge of maintaining their home's visual appeal in the face of dirt, grime, algae, and the effects of weather. Thankfully, there's a solution that can restore the original look of your home and bring back its hidden beauty – professional house washing.
Welcome to B-Clean Pressure Washing, your trusted partner in rejuvenating the exterior of your home and revealing the stunning aesthetics that might have been obscured by layers of dirt and contaminants. With our expertise and cutting-edge pressure washing techniques, we have been helping homeowners in Quinton and beyond transform their properties into showcases of beauty and cleanliness.
Unveiling the Power of Professional House Washing
It's easy to overlook the impact that a clean and well-maintained exterior can have on the overall aesthetics and value of your home. Over time, your home's exterior becomes a canvas for nature's elements, from rain and wind to sun exposure and airborne pollutants. This exposure, combined with the growth of mold, mildew, algae, and other contaminants, can lead to a gradual dulling of your home's original beauty.
This is where B-Clean Pressure Washing steps in with our professional house washing services. Our team of trained experts understands the unique challenges that Quinton's climate presents to homeowners. We utilize state-of-the-art pressure washing equipment that employs a careful balance of pressure and water flow to effectively remove even the most stubborn dirt and grime without causing damage to your home's surfaces.
The B-Clean Pressure Washing Difference
What sets B-Clean Pressure Washing apart is not just our cutting-edge equipment, but also our commitment to delivering top-notch service to each and every client. When you choose us for your house washing needs, you're not just getting a service – you're getting an experience.
1. Expertise and Experience: Our team consists of highly trained professionals who understand the nuances of pressure washing. We assess the unique needs of your home's exterior and tailor our approach to ensure maximum cleaning efficacy.
2. Comprehensive Cleaning: Our house washing service goes beyond mere surface cleaning. We target dirt, algae, mold, and other contaminants at their roots, ensuring a thorough and long-lasting clean that restores your home's original brilliance.
3. Preserve and Protect: At B-Clean Pressure Washing, we understand that your home is an investment. Our services not only restore its beauty but also protect its structural integrity by preventing the buildup of damaging contaminants.
4. Eco-Friendly Solutions: We are committed to the environment and the health of our community. That's why we use eco-friendly cleaning solutions that are tough on dirt but gentle on the planet, your family, and your pets.
5. Local Quinton Touch: As a proud part of the Quinton, VA community, we treat every client like a neighbor. Our services are personalized, and we are just a phone call away at (804) 322-9418 to address your questions, concerns, and needs.
Reveal Your Home's True Potential
Imagine walking up to your home and seeing it radiate with the same charm and elegance it had when you first fell in love with it. That's the transformation that B-Clean Pressure Washing can bring to your property. Our house washing services not only cleanse your home but also unearth its hidden beauty, allowing you to enjoy its stunning exterior for years to come.
Don't let dirt and contaminants rob your home of its original allure. Contact B-Clean Pressure Washing today at (804) 322-9418 to schedule your professional house washing service in Quinton, VA. Let us be your partner in restoring and maintaining the visual appeal of your home – because every home deserves to shine like new again.
Check out the blog we were mentioned in for being one of the top-rated pressure-washing companies in the country!